Home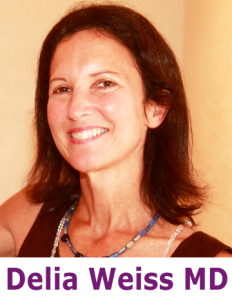 Dr. Delia Weiss is an Internal Medicine Doctor with 17 years of clinical experience, specializing in acute and preventive medical care, using a blend of traditional and alternative approaches.  
You are welcome to come visit us at our new and improved center, as of March 2014, WEISS WELLNESS MD, where we offer a full spectrum of Traditional Adult Medicine and Holistic Prevention.
WEISS WELLNESS MD is located at:
200 Lindell Blvd., Suite 914
Delray Beach, FL 33483
At the Southwest corner of Federal Highway and Lindell Blvd., next to Walgreen's, at Delray Bay.
The intersection is at the second (2nd) traffic light South of Linton Blvd.
We offer a unique, serene office setting, .  We offer a comfortable, confidential, stress-free environment for medical consultations, to address clients'  needs, interests and health goals. We get to know you as an individual person, and your interests and concerns matter to us. We offer a personal approach, and we get to know you better with each visit. We customize health education and medical risk reduction strategies and lifestyle training, with tools and training, based on your own specific goals.  We offer health risk reduction events, courses, therapies, resources, and more.  We accept most insurances and Medicare and offer affordable cost friendly care.